Northeast High School
Class Of 1965
In Memory
William McNeil (Faculty)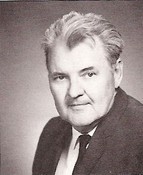 Deceased October 12, 1979.
Shop/Art teacher for Northeast high school for 16 years. ret in 1971. Born in Williamsburg, Ky. came to St Pete in 1965 from Temple, Texas. He was a member of the Natl. Teachers Assoc. and a WWll Air Force Veteran. Married with 1 daughter and 1 son and 1 grandchild.
Anderson-McQueen Funeral Home.